Herbes de Provence Salt Grinder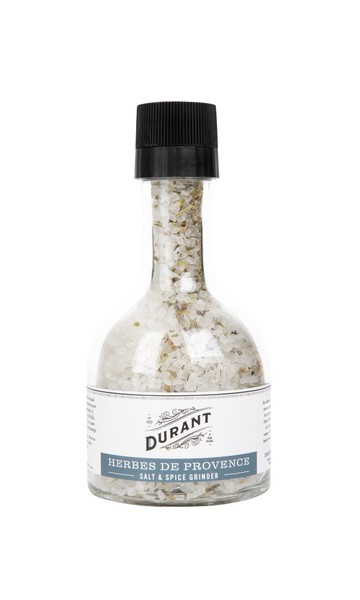 This beautiful bottle is filled with a blend of coarse Atlantic Sea Salt & Herbs de Provence. The lid to the salt bottle is a grinder which combines the salt and herbs into a fine and fragrant salt blend.
Product Reviews
Gabrielle
(Nov 20, 2020 at 3:14 PM)
I add this to so many different things. The flavor that the salt has when ground with the herb de provence is so good! It gives whatever you add it to amazing flavor. It really works awesome on cooked veggies like broccoli, green beans, yellow squash, etc. I have even added it to boxed mashed potatoes mix and it makes it taste like something special you took extra time to make.