2022 Arbequina Olio Nuovo EVOO (Gallon)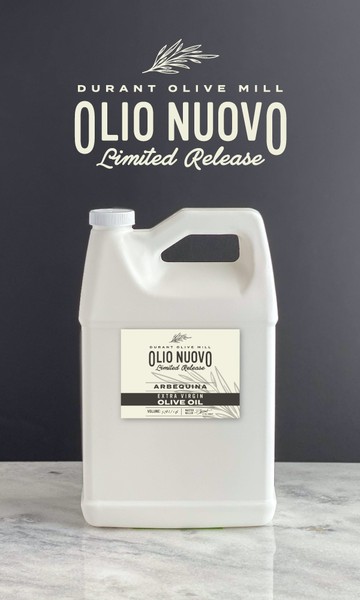 Olio Nuovo is the freshest form of Extra Virgin Olive Oil. This special unfiltered olive oil is only available as a limited release. Olio Nuovo contains fine pieces of olives that do not filter out during the initial milling process but add vibrancy and richness to the appearance, texture, and taste of the oil.
Store in a cool place away from light and heat. Shake gently before use.
Milled and Bottled at Durant Olive Mill in Dayton, Oregon | 100% Extra Virgin Olive Oil | Use by April 2023