Basil Fused Olive Oil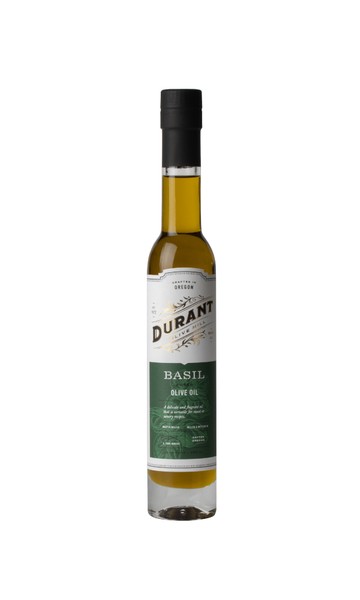 Fresh basil and olives are milled simultaneously, creating a fragrant fused olive oil. This is a delicate oil that is versatile for many recipes from sweet to savory. Enjoy on fresh fruit, as a simple salad dressing, or try in Thai stir fry.
6.76 oz | 200 ml • Milled and Bottled in Dayton, OR
Product Reviews
Gabrielle
(Nov 20, 2020 at 3:04 PM)
The basil fused olive oil is delicious! I drizzle it over cooked veggies along with a couple of turns of the Durant herb de provence salt grinder. Yummy!!! I also saute chicken in the oil, pour some on angel hair pasta and sprinkle parmesan cheese, and drizzle on raw veggies to roast in the oven. I have even added it to rice. The flavor is amazing! My favorite olive oil.