Citrus + Juniper Olive Oil Body Lotion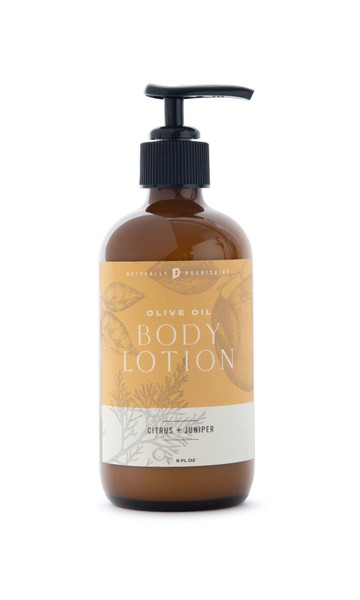 Durant Olive Oil Body Lotion pairs the moisturizing qualities of shea butter with the nourishing benefits unique to extra virgin olive oil. Rich in polyphenols, our estate-milled olive oil promotes resilient skin, increasing elasticity and providing a soft, healthy glow.
8 oz glass pumper bottle
Product Reviews
Anna Busek
(Nov 3, 2020 at 5:39 PM)
Love the smell, love the consistency, love the glass bottle and pump, but most of all I love the way it makes my skin feel perfect. I am 77 years old and my skin hasn't felt like this in a long time. Thank you for making such an excellent product.