Peace Wreath (PICK UP ON OR AFTER 11/28)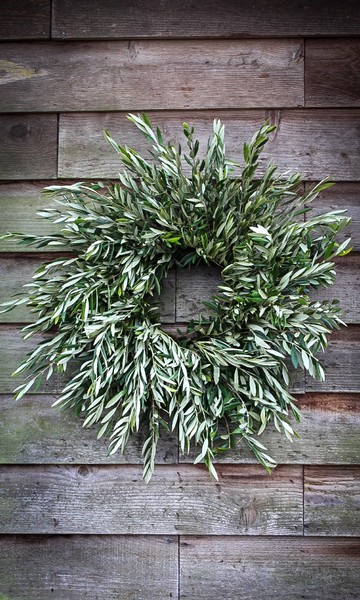 This item is available for Farm Pick-Up only and cannot be shipped.
A wonderful way to celebrate the season for which it is named, this wreath is comprised entirely of olive branches from our olive orchards right here at Durant at Red Ridge Farms. The limit two per customer.
10" inside diameter, 28" outside diameter
PICK UP AT THE FARM ON SATURDAY, NOVEMBER 28 or AFTER.
Caring For Your Natural Wreath
All Wreaths, Greens Baskets, and Greens Crates are intended to be hung or displayed indoors away from direct sunlight and or heat sources, or in a sheltered outdoor area where protected from extreme elements such as rain, snow, sleet, hail, humidity.