Durant Vineyards Travertine Drink Coaster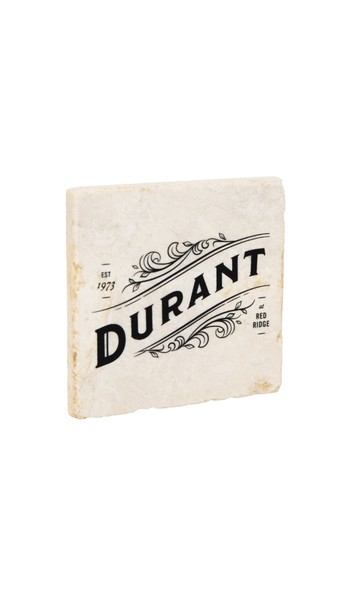 Each Durant branded travertine coaster is backed with a 3.5" by 3.5" piece of adhesive cork to protect any surface they are placed on. While adhesive cork is expensive, it allows for a smooth and permanent attachment.
These tile coasters are completely natural. Each tile is roughly 4 inches by 4 inches and 3/8 inches tall.