Durant Leather Bound Notebook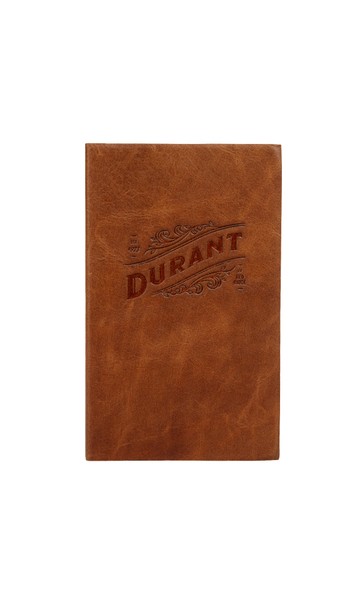 Our custom Durant Leather Notebooks are bound in hand-dyed leather in rich genuine calfskin. Soft, flexible, and lightweight, you can keep one with you for taking wine tasting notes, journaling, sketching, or documenting your wine country adventures!
5.24" x 8.5"
Each notebook has 80 pages (40 leaves)
Soft white RULED pages
Genuine top-grain calfskin is intentionally distressed and aged.
Shades in each set will vary.
Handcrafted in U.S.A.