Fleur De Sel Sea Salt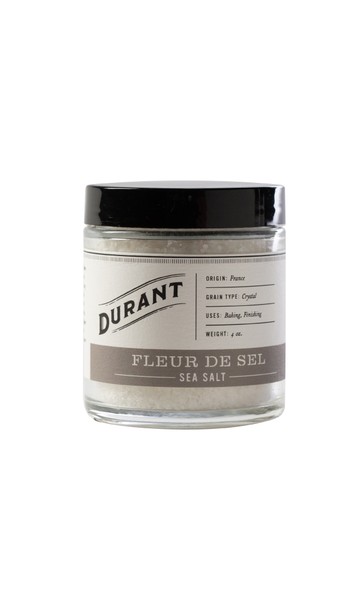 Fleur de Sel is hand-harvested from the surface of salt ponds in the Guérande region of France. Using centuries-old techniques, this "caviar of salts" is carefully harvested using all wooden tools, retaining its fresh flavor and higher moisture content. It is most cherished for both its unique texture and balanced flavor.
Our collection of sea salts, herbs, spices and pantry essentials are the perfect accompaniment to Durant Olive Mill extra virgin olive oils and Aperö fruit vinegars. Visit our website for inspired recipes and suggestions.
4 oz. jar