Arbequina Extra Virgin Olive Oil - 1/2 Gallon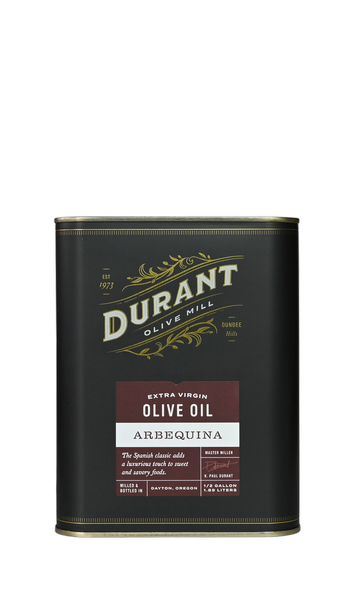 An estate-milled, single Spanish varietal extra virgin olive oil.
This Spanish olive is the most commonly used varietal in olive oil production. Aromas of freshly cut grass, sweet pea, and clove complement a luxurious buttery mouth-feel, with flavors of raw almond, chamomile, and white pepper. Liven up sweet or savory dishes or drizzle with a pinch of salt overripe avocado, seared scallops, raw fennel, or vanilla ice cream.
1/2 gl • 100% Extra Virgin Olive Oil • Milled & Bottled in Dayton, OR