Frantoio Extra Virgin Olive Oil - 1/2 Gallon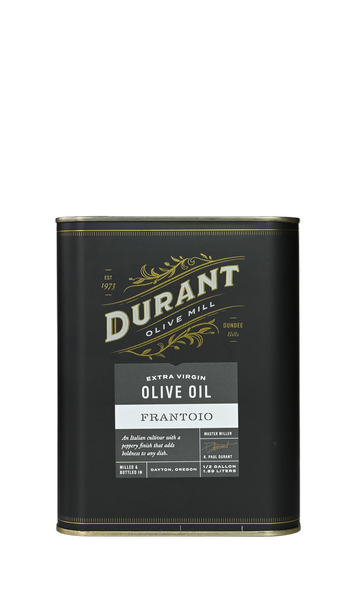 An estate-milled, single Italian varietal extra virgin olive oil.
A blend of California & Oregon grown Frantoio olives and milled at our Oregon Olive Mill. A delightful & fragrant oil that starts out smooth & buttery, revealing notes of artichoke & hazelnut with a lingering peppery finish. A pleasantly pungent oil for use in a diverse variety of dishes… drizzle on everything!
1/2 gallon • 100% Extra Virgin Olive Oil • Milled & Bottled in Dayton, OR