Milk Chocolate Covered Oregon Hazelnuts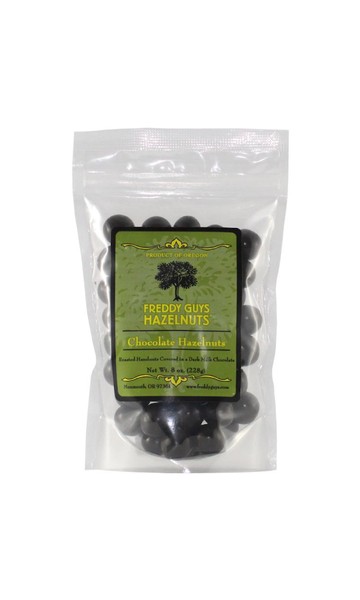 These roasted hazelnuts are rolled into a soft creamy tapioca based coating with delicious natural flavorings and glazed in a confectioners style to create a final gourmet treat.
Net Wt. 8oz | Ingredients: Unsweetened chocolate, sugar, cocoa butter, milk fat (butter), soya lecithin, pure vanilla, gum arabic, confectioner's glaze.