DIY Holiday Greens Hanging Basket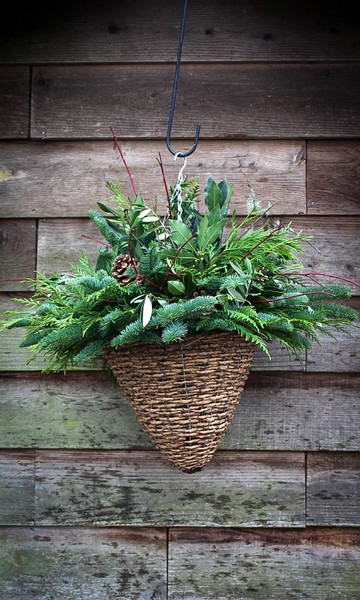 This item is available for Farm Pick-Up only and cannot be shipped.
Make your own festive hanging greens basket at home with a myriad of evergreens that will last for months! The perfect way to bring the holidays to your porch or patio, this DIY kit is packed full of cedar, bay, red twig, and olive branches to create your own custom design.
Floral foam, a woven whimsical hanging basket, an assortment of greens, and a link to our instructional video are all included.