Jalapeño Fused Olive Oil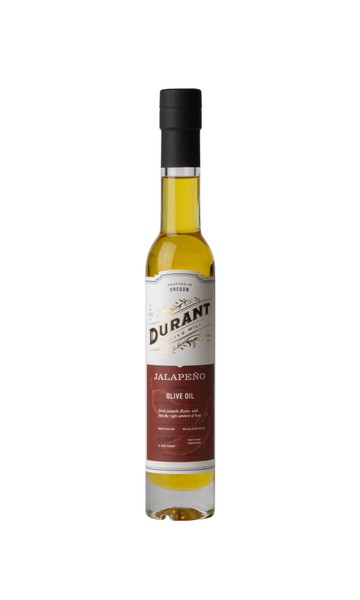 Fresh jalapeños and olives are milled simultaneously to create this spicy, fused olive oil. Use to add delicate heat to fried eggs, grilled corn, fajitas, or to liven up your salsa or popcorn!
6.76 oz | 200 ml • Milled & Bottled in Dayton, OR
Product Reviews
Kathy Krause
(Apr 26, 2021 at 6:02 PM)
I requested Market of Choice to see if they could get it. Three days later, they had a case at their SE Portland store. I bought 4 bottles and I'm using it on everything! Veggies,, potatoes, eggs, popcorn you name it! Awesome, awesome! We love visiting you in person, but it's a hike. We spent150.00 at Market of Choice on your products this past weekend! So excited!