2022 Koroneiki Olio Nuovo EVOO (200 ml)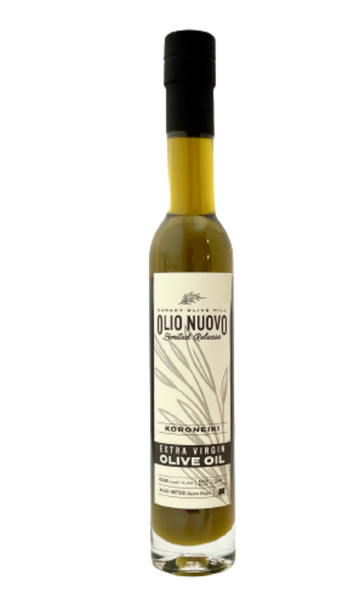 Olio Nuovo is the freshest form of Extra Virgin Olive Oil. This special unfiltered olive oil is only available as a limited release. Olio Nuovo contains fine pieces of olives that do not filter out during the initial milling process but add vibrancy and richness to the appearance, texture, and taste of the oil.
Shake gently before use. Store in a cool place away from light and heat.
200ml | 100% Extra Virgin Olive Oil | Use by April 2023
Koroneiki is a Greek varietal of olive. Tomato leaf and green tomato are forward aromatically, which is a classic trait of the Koroneiki, with slight notes of green banana, endive, and toasted walnut and a medium peppery finish. Enjoy this oil drizzled over grilled meats, roasted red pepper soup, or use in place of a neutral oil in chocolate cake.