Olio Nuovo Gift Box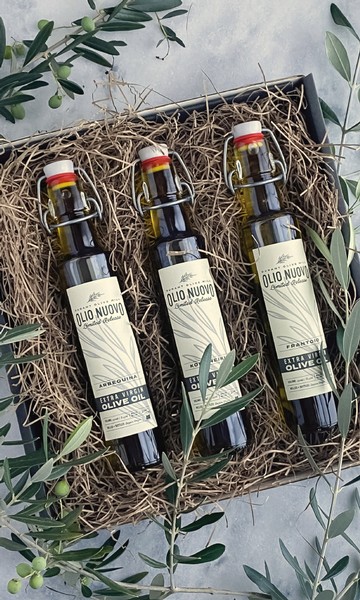 This item will be shipped out after November 11, 2020 - when Frantoio is milled.
A limited release gift set of three estate milled olio nuovo (new oil) extra virgin olive oil from Durant Olive Mill. Available for a very limited release, this trio features bottle of Arbequina Olio Nuovo, Koroneiki Olio Nuovo, and Frantoio Olio Nuovo. Freshly milled November 2020.
Includes 3 X 250ml bottles.