Olive Oil & Balsamic Stacker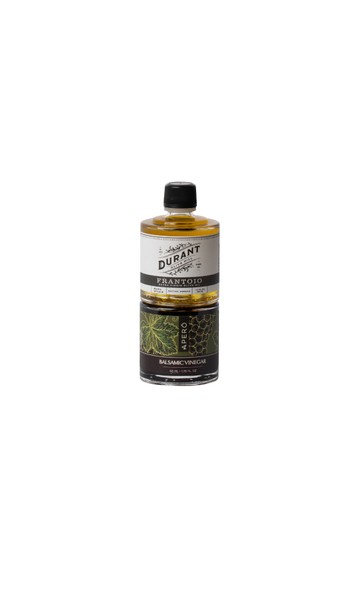 Salad dressing ready!
The gift size double stacker features a bottle of Durant Olive Mill Mission Extra Virgin Olive Oil and Aperö Classic Balsamic. ****Olive oil varietal subject to change
These elegant bottles nest on top of each other and are shrink-wrapped together appearing like one impressive bottle. Remove the shrink wrap and each bottle comes apart and has its own lid.
1 X 50ml • 100% Extra Virgin Olive Oil • Milled & Bottled in Dayton, OR
1 X 50ml • Classic Balsamic Vinegar • Bottled in Dayton, OR