Olive Wood Magnetic Salt Cellar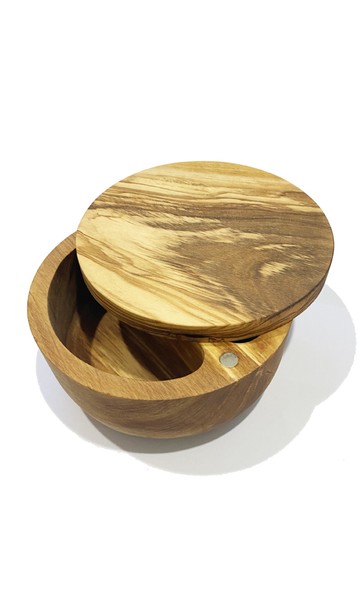 Beautiful salt cellar with magnetic pivoting lid and two compartments. It's a perfect match for salt and pepper or fill it with two different of your favorite seasonings.
The pivoting lid makes it easy to open and close and will keep you from having to find the lid. Try our Olive Wood Salt Cellar with Two Compartments today.
All our olive wood products are finished with olive oil and so will not taint any food it is in contact with, or stain themselves! These hand-made pieces are carved out of a single piece of wood so are rare as well as being unique, beautiful, and durable.
Salt Cellar: 5" x 5" x 2.5"