Durant Greens Crate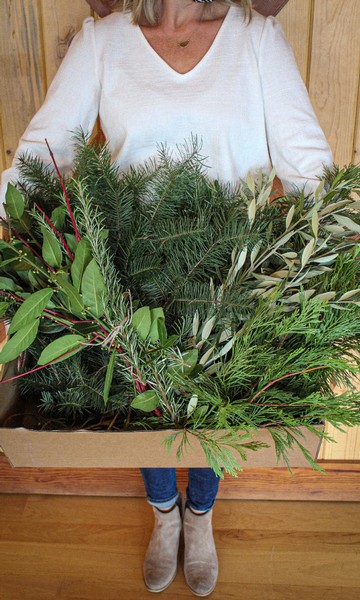 This item is available for Farm Pick-Up only and cannot be shipped.
Create holiday magic both inside and out with our mixed evergreen crate! You will receive noble fir, western red cedar, blue berried juniper, and incense cedar boughs to deck your halls with as well as farm favorites, red twig dogwood, bay and olive branches!
Approximately 10 LBS of greens!
PICK UP AT THE FARM ON SATURDAY, NOVEMBER 21 or AFTER.
Caring For Your Natural Wreath
All Wreaths, Greens Baskets, and Greens Crates are intended to be hung or displayed indoors away from direct sunlight and or heat sources, or in a sheltered area where protected from extreme elements such as rain, snow, sleet, hail, humidity. Water regularly.