Applewood Smoked Sea Salt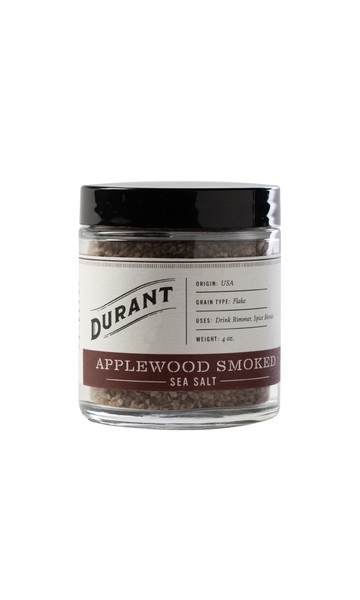 Natural flake sea salt is cold smoked over aged applewood. Great for BBQ seasoning blends, BBQ sauces and spice rubs, adds a mild smokiness to any dish. The savory richness of smoked salt adds deep layers of flavor to any type of cuisine, from baked beans and chili to braised vegetables - even in apple pie.
Our collection of sea salts, herbs, spices and pantry essentials are the perfect accompaniment to Durant Olive Mill extra virgin olive oils and Aperö fruit vinegars. Visit our website for inspired recipes and suggestions.
4 oz. jar