Spanish Rosemary Sea Salt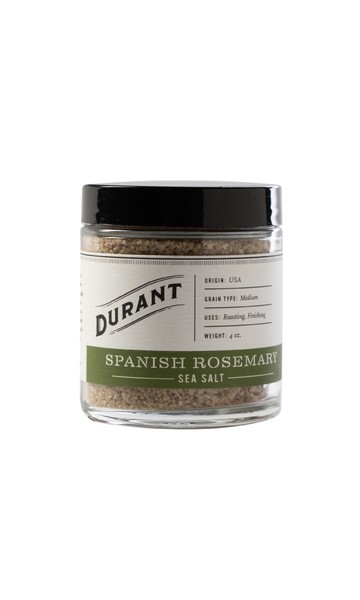 Our Spanish Rosemary Sea Salt delivers a straight from the herb garden flavor. A natural pairing with grilled chicken, olive oil roasted potatoes and vegetables. Add to any savory dish to give it a fresh, herbal flavor. A delicious finishing salt for soups, risottos and pasta dishes.
Our collection of sea salts, herbs, spices and pantry essentials are the perfect accompaniment to Durant Olive Mill extra virgin olive oils and Aperö fruit vinegars. Visit our website for inspired recipes and suggestions.
4 oz. jar