Wild Porcini Sea Salt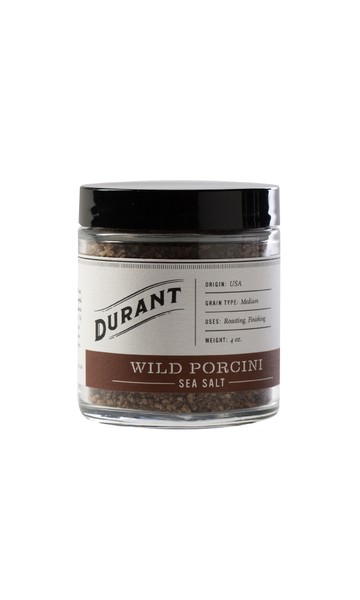 Highly coveted wild Italian Mushrooms are fused with Pacific sea salt for an earthy and deeply flavorful finishing salt. A beautiful addition to soups, stews or roasted vegetables. Try on pot roast or as a seasoning for steaks. Use as a finishing salt on pasta dishes, dips or savory pastries.
Our collection of sea salts, herbs, spices and pantry essentials are the perfect accompaniment to Durant Olive Mill extra virgin olive oils and Aperö fruit vinegars. Visit our website for inspired recipes and suggestions.
4 oz. jar