Shades of Green Wreath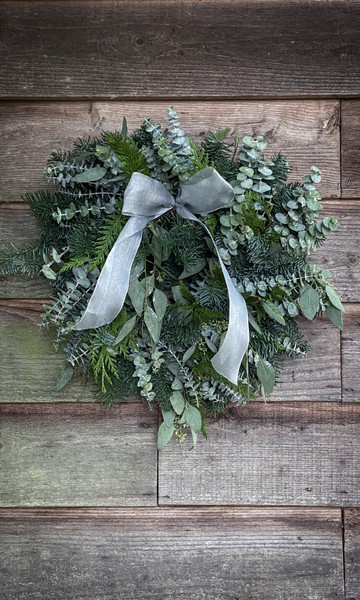 This item is available for Farm Pick-Up only and cannot be shipped.
A wonderful array of greens to bring the outdoors in! A mix of Fresh eucalyptus (spiral & seeded), fresh cedar, fresh fir, and an optional silver bow.
20" outside diameter
PICK UP AT THE FARM ON SATURDAY, NOVEMBER 21 or AFTER.
Caring For Your Natural Wreath
All Wreaths, Greens Baskets, and Greens Crates are intended to be hung or displayed indoors away from direct sunlight and or heat sources, or in a sheltered area where protected from extreme elements such as rain, snow, sleet, hail, humidity. Water regularly.